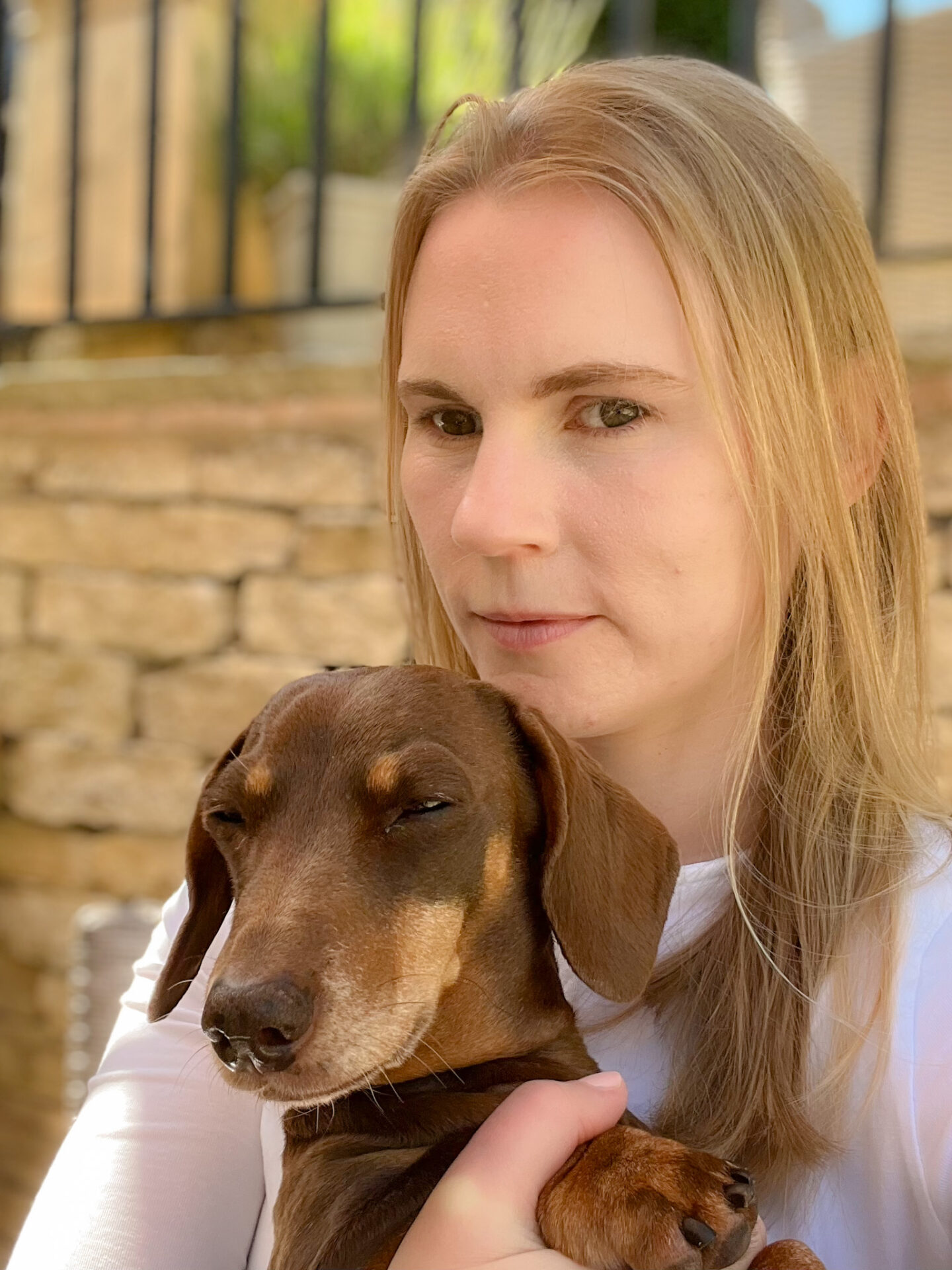 Hayley Reynolds RVN BSc (Hons) MSc (Vet Phys)
Working with animals has always been my passion. I was lucky enough to grow up in the company of animals, including dogs, hamsters, guinea pigs, rabbits and a siamese cat and this lead me to study Veterinary Nursing at the Royal Veterinary College. I graduated in 2011 with a BSc (Hons) and have worked as an RVN in a variety of small animal practices.
My love of physiotherapy started early. As a student vet nurse when a cat I was nursing required intensive physiotherapy after a car accident this sparked an interest which I would eventually follow. All the hard work paid off and the cat made a full recovery.
After several years in practice, I decided to indulge my love of physiotherapy and decided to study the discipline further, graduating from Harper Adams University with a post-graduate diploma in Veterinary Physiotherapy in 2017. After graduating I became a member of the National Association of Veterinary Physiotherapists (NAVP) and joined the Animal Health Practitioners Register (AHPR). After a couple of years, I returned to Harper Adams and completed a Master's research project on canine osteoarthritis graduating in July 2022.
In addition to my work as a vet physio, I also teach undergraduate vet physios at Moreton Morrell which I find highly rewarding but also keeps me up to date with current advances in the veterinary field. As a keen believer in lifelong learning, I keep up to date with current developments by attending courses and undertaking continual professional development. I also have a keen interest in neurology and wish to further my knowledge in this area in the future.
At home, I have miniature dachshunds and chickens. I enjoy completing with our dachshunds in companion, open and championship shows alongside my mum with the kennel name Kleinstar. We also occasionally have a litter of homebred puppies aiming to improve dachshund health and to gain top quality show dogs. Outside of this I also enjoy gardening, yoga and walking and exploring the Cotswolds with our ever expanding dachshund pack.