Meet the Team
Hayley Reynolds RVN BSc (Hons) PgD
Director and Veterinary Physiotherapist
Working with animals has always been my passion. I was lucky enough to grow up in the company of animals, including dogs, hamsters, guinea pigs, rabbits and a siamese cat and this lead me to study Veterinary Nursing at the Royal Veterinary College. I graduated in 2011 with a BSc (Hons) and since have worked as a RVN in a variety of small animal practices since.
My love of physiotherapy started early as a student vet nurse where a cat I was nursing required intensive physiotherapy after an accident. All the hard work paid off and the cat made a full recovery.
After several years in practice I decided to indulge my love of physiotherapy and decided to study the discipline further, graduating from Harper Adams University with a post graduate diploma in Veterinary Physiotherapy. I am now a member of the National Association of Veterinary Physiotherapists (NAVP) and the Animal Health Practitioners Register (AHPR)
As a keen believer in lifelong learning I keep up to date with current developments in the physiotherapy field by attending courses and undertaking continual professional development. I am aiming to study for my MSc in Veterinary physiotherapy this year. I also have a keen interest in neurology and wish to further my knowledge in this area in the future.
At home I have two Dachshunds who both enjoy their physio sessions and chickens. Outside of work I enjoy reading, yoga, horse riding and walking in the beautiful Cotswolds countryside.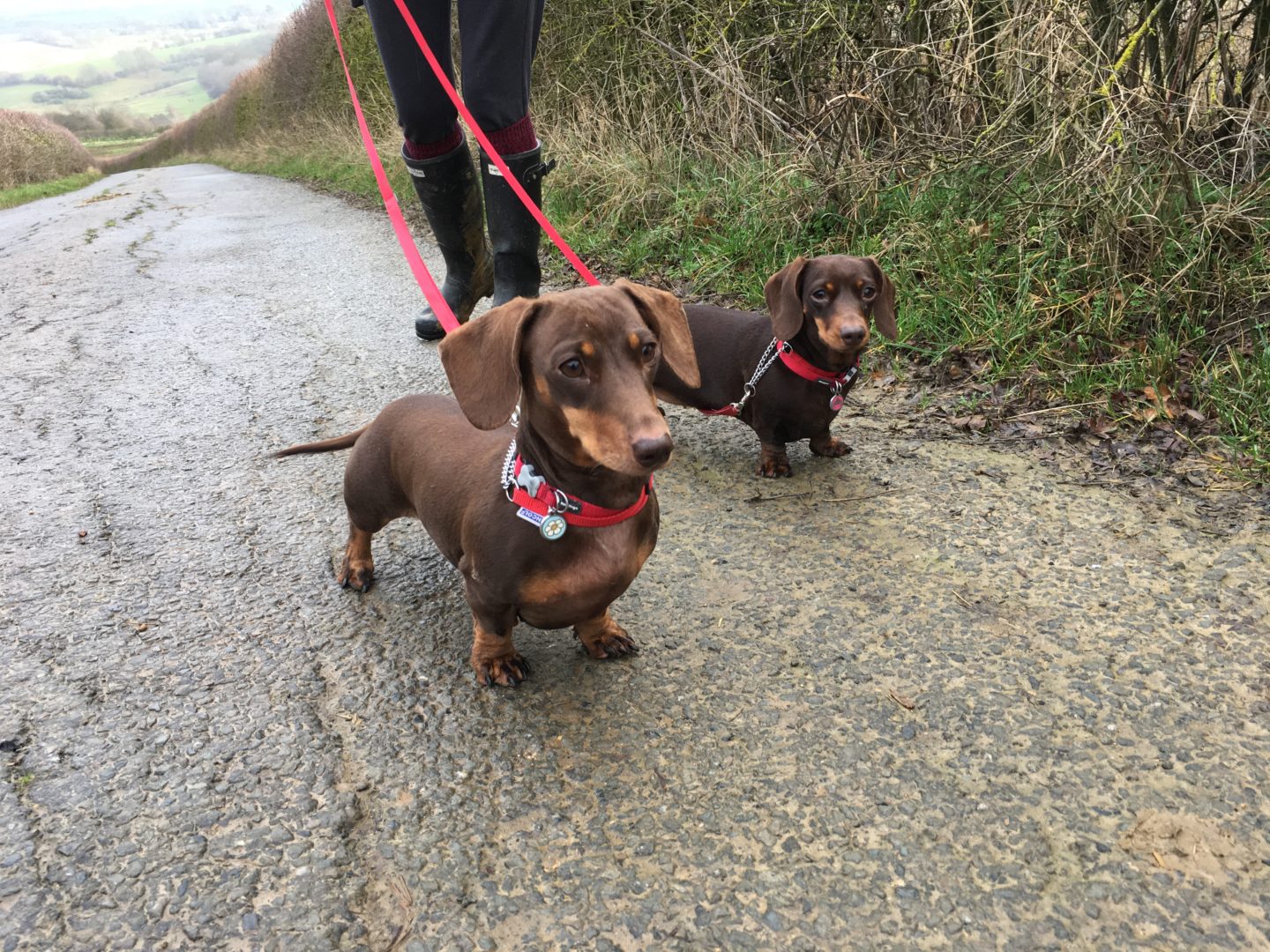 Ruby and Lottie
Ruby and Lottie are our two chocolate and tan miniature smooth haired dachshunds.
Ruby is the oldest and she is currently 7 years old and is a sprightly as ever. She had a litter of puppies when she was 3 years old but has since been spayed. She enjoys having physio sessions for the fun and because she gets lots of treats!
Lottie is the youngest at 4 years old but has been quite a bit in her 4 years. She suffered an episode of IVDD when she was 2 and had to be rushed into the RVC for monitoring and further tests. Fortunately she did not need surgery at this stage and made a full recovery with intensive physiotherapy. She had a further relapse this year and has recovery again with conservative management and physiotherapy. Fingers crossed she does not get any further relapses.
You will probably see plenty of pictures of these two superstars throughout this website and featured in my blog.