With Christmas fast approaching Ruby and Lottie have taken over my Blog this week to let you all know the top items on their (and quite possibly your dogs) Christmas wish list!
Lily's Kitchen Proper Treats Gift Box
Top of their wish list is treats. I mean what dog don't like to indulge in some festive fare over the Christmas Holidays? I mean we have our Quality Streets, Roses, Miniature Hero's and Celebrations so why not have something naughty for the dogs as well. They will also be great for keeping in your pocket and taking on your Boxing Day walk. The box contains their Beef Mini Burgers, Duck and Venison Sausages and some Limited Edition Christmas Turkey Bites. All made to the Lily's Kitchen standards using all natural ingredients. The added bonus is there are grain free so they are perfect for Ruby who has a wheat allergy.
In addition to the treats the girls also enjoy the Lily's Kitchen Kitchen Christmas Spectacular Three Bird Roast. An added little stocking filler to enjoy once their Christmas Dinner Turkey and Veg has run out. Both can be purchased from the Lily's Kitchen Website, Pets at Home and Supermarkets including Waitrose.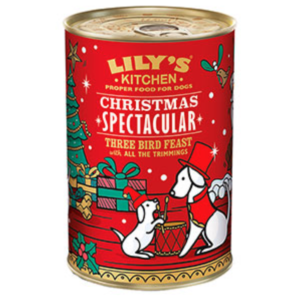 Wainwright's Tuff Squirrel Dog Toy
Christmas would not be Christmas without a new toy sitting under the Christmas tree and there are hundreds to choose from out there. Pets at Home, Pets Corner and your local pet shops will be stuffed full of Christmas themed toys. All you have to do is choose the right toy for your dog. Ruby and Lottie are avid squirrels chasers (although still yet to catch one) so they have their eye on the Wainwright's Tuff Squirrel Dog Toy available from Pet at Home. Fortunately for me there is very little stuffing for Ruby to remove from this toy. To make sure there are no arguments they will always get 2 toys so next on the list is the Wainwright's fox or rabbit toy too. What toy would your dog choose?
Mutts and Hounds Dog Carrier
Ruby and Lottie love to go to the pub with us. Unfortunately due to COVID they have missed going out to pubs, cafes and attractions as much as we have and are hoping that in 2021 they can finally catch up with all their locals. However they do not like to sit on the floor (too posh) and although we can often get a bench which they are able to sit on a comfy dog carrier from Mutts and Hounds would make the perfect alternative. Not only a smart accessory for when out in public the Mutts and Hound's Dog Carrier also doubles as a bed which they can snuggle into whilst waiting for their dinner to arrive. They come in lot's of different colours and patterns so you can accessorise your small dog with ease. Ruby and Lottie like this star patterned one the best. If your dog is too large for a pet carrier then Mutts and Hounds also have a huge range of luxury dog products including coats, leads, collars, harnesses and beds so there is something for every dog.
Equafleece Jumpers
Equafleece is one of their favourite jumper brands, perfect for keeping them warm, clean and dry on winter walks. They already have a variety of jumpers but always feel like they can add more to their wardrobe. The reason why they love Equafleece so much is that they design the jumpers for the shorter leg and longer bodies of Dachshunds which means they fit perfectly. Equafleece don't just do Dachshund jumpers though, they have a variety of different shapes and sizes so you will be able to find the perfect fit for your dog. For humans they are also machine washable which makes cleaning after a muddy walk much easier. Find out more here. The only question is which colour to choose?
Here is Lottie showing off her Red Equafleece.
What gifts is your dog hoping Santa Paw's will be leave under the Christmas tree this year? Let me know in the comments below.